11/30/07 08:37 PM Filed in:
Vienna
Day 120 — Get a Grip; 2007 photo surrealism

30-November-1971 (Tue.)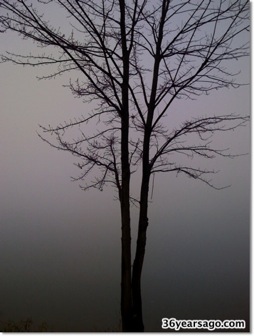 Nothing much today. I get the
grippe
(flu) shot in 1971. In 2007, I am into surrealism and take a few iPhone photos of stark trees with a foggy background. Check out the Slide Shows page.

Read More...