12/23/07 09:47 AM Filed in:
Austria
Day 143 — Skiing Mutters

23-December-1971 (Thur.)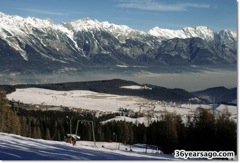 Today is my last skiing day in Innsbruck. I hit Mutters mountain and find some icy skiing. Yes, skiing matters, I mean Mutters. A quick goodbye to my newly-found ski partner, Elisabeth. I will miss her.

I am reminded of a ski story with my wife, Olga. Looking for ski partners.
Read More...