Day 323 — Horn recital and goodbye and hello to friends

20-Jun-1972 (Dienstag–Tue.)


Today is a big day. My horn class recital and saying goodbye to my friends and teachers in both my horn and electronic music studies. What a wonderful year!

2009 brings in a surprise—Ragtime.

Read More...
Day 165 — Electronic music class; a horn recital; dreams

14-January-1972 (Freitag–Fri.)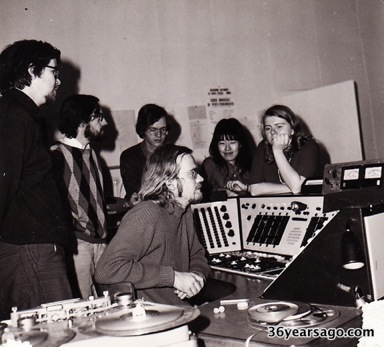 Today is a full day of school—electronic music class, a horn class recital, and dreams of returning to Vienna. This photo is that of our electronic music class. A good question to ask ourselves is how our lives would be different today, if we had pursued and followed those early dreams.

It's never too late to dream and it's never too late to take those first steps on your journey.

Enjoy!
Read More...