02/08/08 09:05 AM Filed in:
Vienna
Day 190 — The Sound of Breaking Glass

08-February-1972 (Dienstag–Tue.)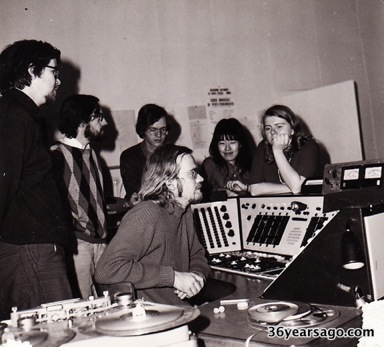 Today, I record the sound of a breaking glass in electronic music class and begin a satisfying journey of manipulating sound with
musique concrète
techniques. I find a small excerpt of this lost music on the Internet, over 36 years later.

Read More...