Day 142 — Skiing Igls with Elisabeth

22-December-1971 (Wed.)


A short day of skiing with Elisabeth. Trying to do too much in too short a time. Igls has sunny skiing, providing a day of good skiing and picture taking.

Being a student is a bond that facilitates meeting other students internationally. Being young is a special time. Enjoy it, responsibly.

Read More...
Day 141 — Great skiing at Igls

21-December-1971 (Tue.)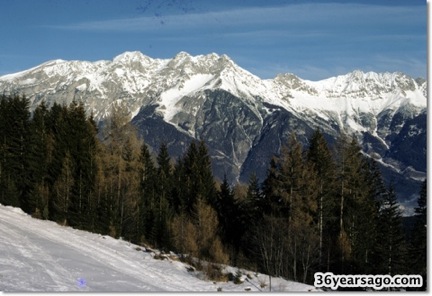 A great day of skiing at Innsbruck's Igls mountain. The weather was sunny and the snow was in perfect condition (not icy). I have a great dinner and conversation with Elisabeth. I keep mentioning my mom and seek Sigmund Freud's help.

Read More...