Day 352 — East Berlin

19-Jul-1972 (Wed.)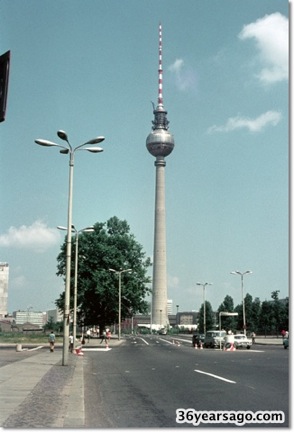 I'm a tourist today. I proceed through Checkpoint Charlie in the American Sector of West Berlin and head off to East Berlin. It's modern and built up. I spend an exciting day in communist East Berlin, including visiting some fascinating museums. There are tons of photos today.

Read More...
Day 343 — Freedom; East Berlin to Berlin

10-Jul-1972 (Mon.)
I travel from Poland through East Germany to West Berlin. The train stop at East Berlin rings the bell of freedom in my mind, once again. I'm in West Berlin. Yes.

Read More...