Day 55 — A Haydn Mass, Chicago II

26-September-1971 (Sun.)
Music, music, music.

Haydn, horn, Chicago Symphony.

I'm just living music in this town. My horn teacher gets me backstage. I hob-knob with fellow "hornists" (no such word—but you can do anything as a blogger). What a musical year.

Read More...
Day 54 — Incredible Two's

25-September-1971 (Sat.)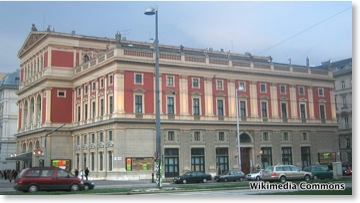 What a day!

Two incredible:
• concerts
• conductors
• orchestras
• symphonies
• horn sections

The day was mostly two amazing concerts by two incredible, internationally renowned orchestras—the Vienna Philharmonic, and the Chicago Symphony. From Dr. Karl Böhm to Sir Georg Solti, to Dvorak's
New World Symphony
and Mahler's
Symphony No. 8
, I was in heaven.

What a day!
What a city!
Vienna, the city of music.

Read More...