Day 265 — Bernstein and Vienna Boys' Choir in Mahler 3

23-April-1972 (Sonntag–Sun.)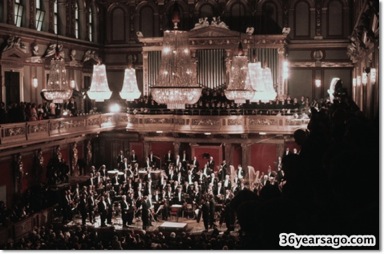 What a day, again! A long post for a great day. The Vienna Boys' Choir, first in church, and then in concert with Leonard Bernstein performing Mahler's 3rd Symphony. Wow. Today, was the day I took pictures inside the Musikverein. Then an opera at night. Is Vienna, the City of Music or what?

Read More...
Day 132 — Music and art

12-December-1971 (Sun.)



A good day with both contemporary art and Romantic music. I have great subscription seats in the Vienna Musikverein, where I can see the conductor as he conducts the orchestra. From the front. Nice.

Read More...