Day 334 — Krakow, scenes of life

01-Jul-1972 (Sat.)

Today is my second day in Krakow. I spend it as a normal person and take in the sights and offer my thoughts on life in Poland. Lots of photos today.

Read More...
Day 333 — Krakow adventures

30-Jun-1972 (Fri.)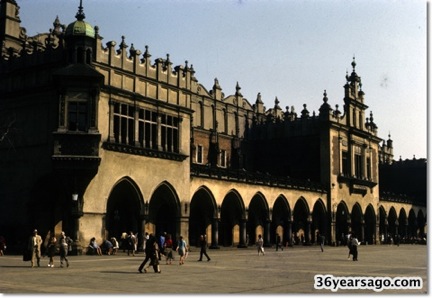 I'm in old Krakow today, the medieval Polish city, with some very interesting sightseeing and train station stories. There's some drinking involved. Photos.

Read More...