Day 181: Vienna in the snow, beautiful
01/30/08 08:30 PM Filed in:
Vienna
36yearsago.com

Vienna 1971—A Student Journal
A year of music, study, travel, sightseeing & friends.



Day 181 — Vienna in the snow, beautiful
30-January-1972 (Sonntag–Sun.)


TRANSCRIPT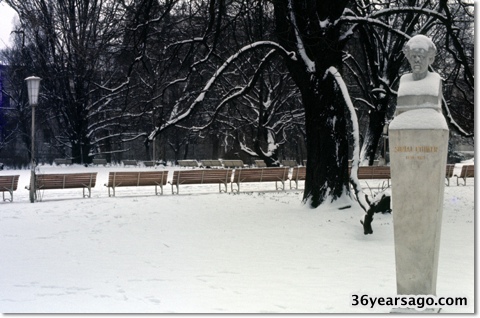 Today it snowed. And it was nice walking through the parks when everything is white. Won't last long.

Catching up on writing, etc. and some practicing.


REFLECTIONS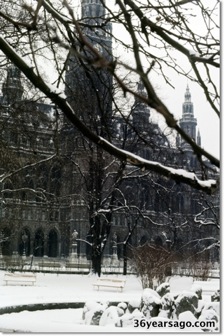 Beautiful snow, beautiful Vienna.
You know that I like snow, nature, and being outdoors. In the year I was in Vienna, it did not snow a lot. Perhaps this was the only time. Here are a few pictures of how beautiful Vienna looks like when it snows. The Rathaus (left) and parks are quiet and serene. I only took a few photos while walking through the parks (opening photo and below).


John

- - - -