Day 354: In Vienna, last day, 1320s
07/21/08 07:38 AM Filed in:
Vienna
36yearsago.com

Vienna 1971—A Student Journal
A year of music, study, travel, sightseeing & friends.



Day 354 — In Vienna, last day, 1320s
21-Jul-1972 (Fri.)


TRANSCRIPT

Farewell Vienna - The Hofburg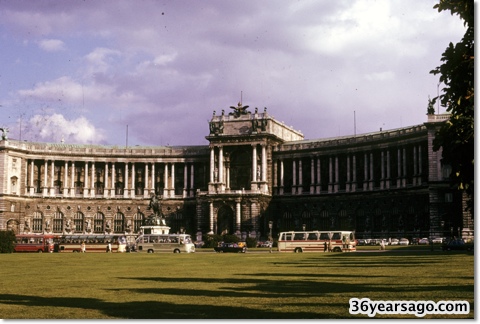 WIEN – VIENNA

Got to Wien early.

Saw Frau Pollak and will stay a short while. Took a bath. First time felt refreshed in a long time. Received a whole section of mail. Looked through all of it. Quite a few late answers. Lenny even sent me a tape.

A surprise: Mom sent me a check for $100. Would be a big help. Now can possibly stay a while in Paris and London.

Bigger surprise: The check is a personal money order. The only possible way to get it cashed takes between two to three weeks. Crap. There go all of my plans. Embassy doesn't help either.

With my remaining $50-$60 I had two possibilities. To go to Paris and spend a few days. Or buy a few gifts and spend less time. Necessities: Too much luggage. Thus had to mail two more packages. Did it at the last minute. But finally got everything in order. Still cost quite a bit—325s.

Also bought gifts for a lot of the family and relatives. Had to buy pretty cheap ones and couldn't buy them for everyone.

Result: have 240s left. Will leave for Paris tomorrow. Will stay in Paris anywhere from two hours to maybe a day or two. Will have to see if I can meet Anjali—the main reason I am going. Otherwise, with this little money, I probably would have gone straight home.

Sort of discouraged because of lack of money. Actually, I shouldn't be because the extra money was extra, unexpected money. It would have made things perfect. But that's life.

Sort of ironic—my transportation with the plane included both Paris and London, free. But now, I still can't take advantage of seeing either one. Maybe Paris, a little. Crap.

Long, hot, and breezy day.


REFLECTIONS

Parental advisory. I use the naughty word "crap" twice in today's posting.

Back in Vienna. I'm back in Vienna. Thankfully, especially to those around me, I take a bath. The tension builds. What is going to happen with the rest of my trip?

Wonderful people. Frau Pollak, my hausfrau, is very helpful, as always. She has been a great help and person during my stay in Wien. So many people in Vienna and in my travels have been really great, so helpful, and showed kindness to a total stranger. There is no way to thank them all.

My best friend, Lenny, has sent me a tape from the U.S. I'll have to listen to it back home.

My mom to the rescue. As I open mail, I find $100 from my mother. That's 'moms' for you. They may not have a lot of money but they never hesitate to help their children. Unfortunately, I cannot cash the personal money order, leading to frustration. I was hoping that it would extend my stay—I mention Paris AND London. ???

Airfare ticket to Paris and London. I didn't realize that I had changed my airplane ticket home to include both Paris and London—stop-overs for FREE. Now that was a great airline—Pan Am. I don't think they do these things anymore, do they?

Luggage & gifts. I'm already packed but I have too much stuff and send an additional two packages back home. Here is a picture of the famous Viennese "petite point" purse that I bought my mom. Two very small petite point purses cost 70s. I wonder what they cost today?


Viennese petite point purse for my mother

Expenses. In Munich (see below), I spent a total of $20-$30 for everything, including gifts and the train ticket to Innsbruck. In Innsbruck, I change $20 (452s) and spent $20, including miscellaneous gifts and the train ticket to Vienna. I am left with 122s (Austrian schillings). I change MY LAST $60 (1200s) and now have a grand total of 1320s. By the end of the day in Vienna, I have spent 325s for mailing, 655s for gifts, and 100s for transportation and food, leaving me with a total of 240s for the remainder of my entire European adventure—Paris and London—??? I'll post the last couple of days of my financial ledger. NOTE: I just confirmed on the Internet that in July 1972, the exchange rate was 5 francs = $1 US.


240 Austrian schillings
=
50 French francs
=
approx. $10 US

to see Paris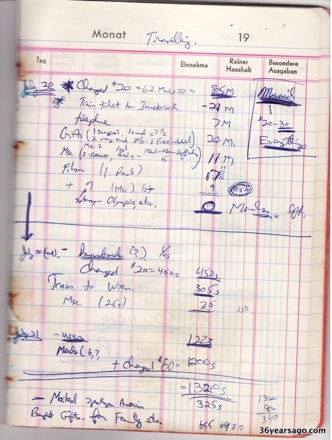 Some parting photos of Vienna:


Farewell Vienna – Burgtheater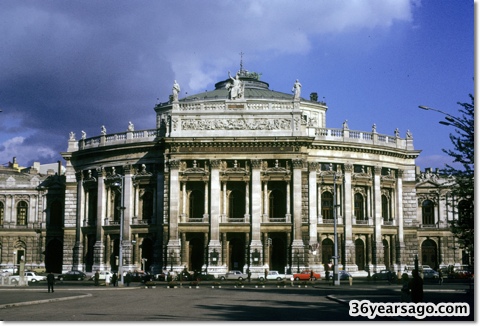 Farewell Vienna – Parliament


Farewell Vienna – Ringstrasse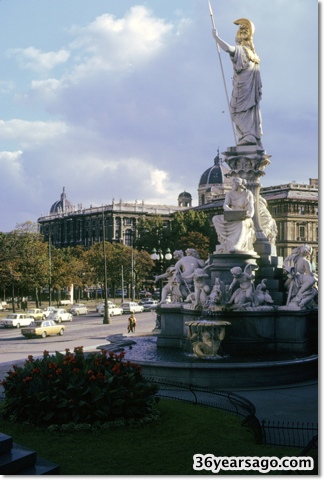 Farewell Vienna – Parks


Farewell Vienna – National Library Reading Room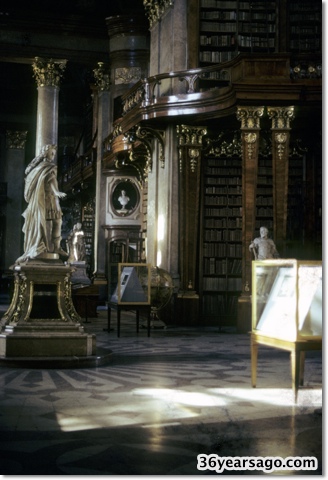 Farewell Vienna – University of Vienna


Farewell Vienna – Staatsoper


Farewell Vienna – Schönbrunn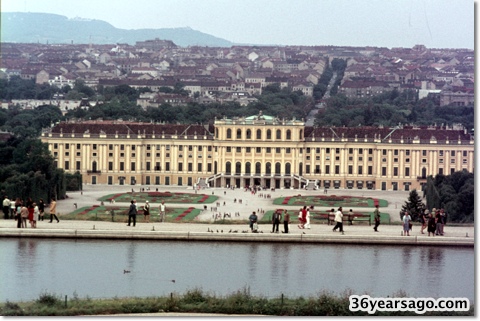 Farewell Vienna – Schönbrunn gardens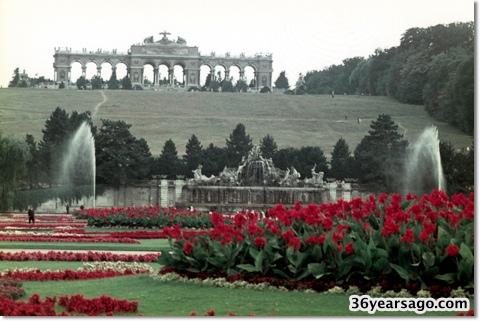 Farewell Vienna – Art & History Museums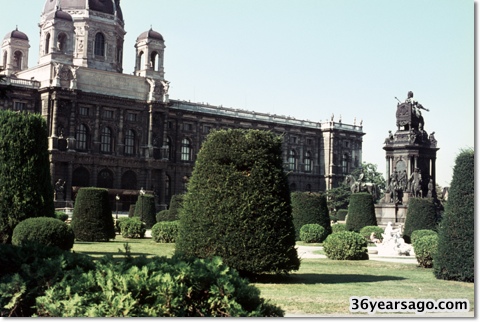 Farewell Vienna – Mozart


Farewell Vienna – Votivkirche


Farewell Vienna – Rathaus


Farewell Vienna – Belvedere Palace


Farewell Vienna - Prater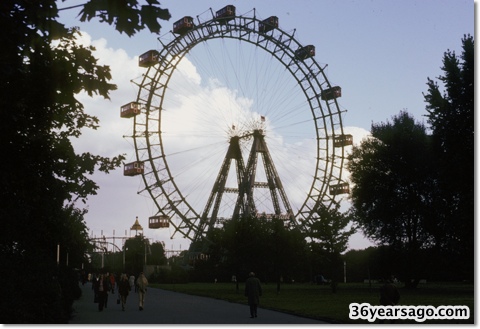 Farewell Vienna – Musical life


Farewell Vienna – the people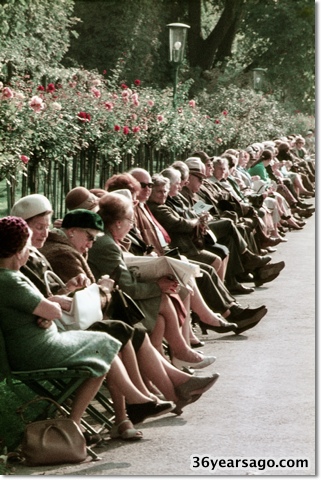 Farewell Vienna - Wickenburggasse, my Viennese home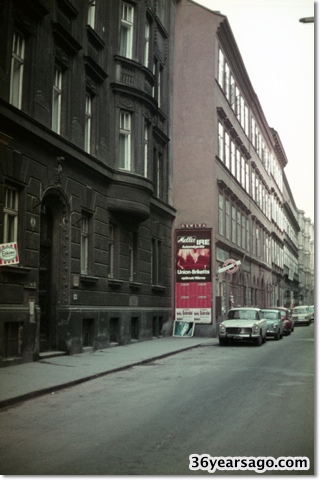 Farewell Vienna - Great skiing and friends


Farewell Vienna - Wonderful friends and memories


Farewell Vienna - Great teachers, classes, and friends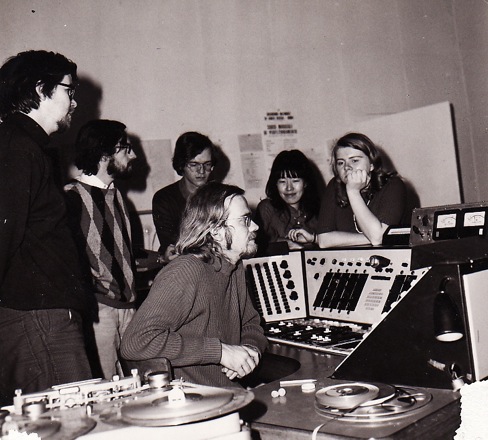 John

- - - -